| Bespoke | Quality | Confidence | Value | Fast | Service |
| --- | --- | --- | --- | --- | --- |
| Facilities designed and made to your requirements | Designed to make the facility run well materials that are fit for purpose | 36 years of experience Lots of satisfied customers | Similar capital costs to other construction techniques | Constructed off-site for installation minimal site impact | Australian manufactured and supported |
Why choose a Cleanrooms Australia portable cleanroom?
Cleanroom special-built air handling units
Relocatable
Retain your asset
Able to support a business's organic growth
Expandability
Supports both GMP compliance and ISO compliance
Internal or external locatable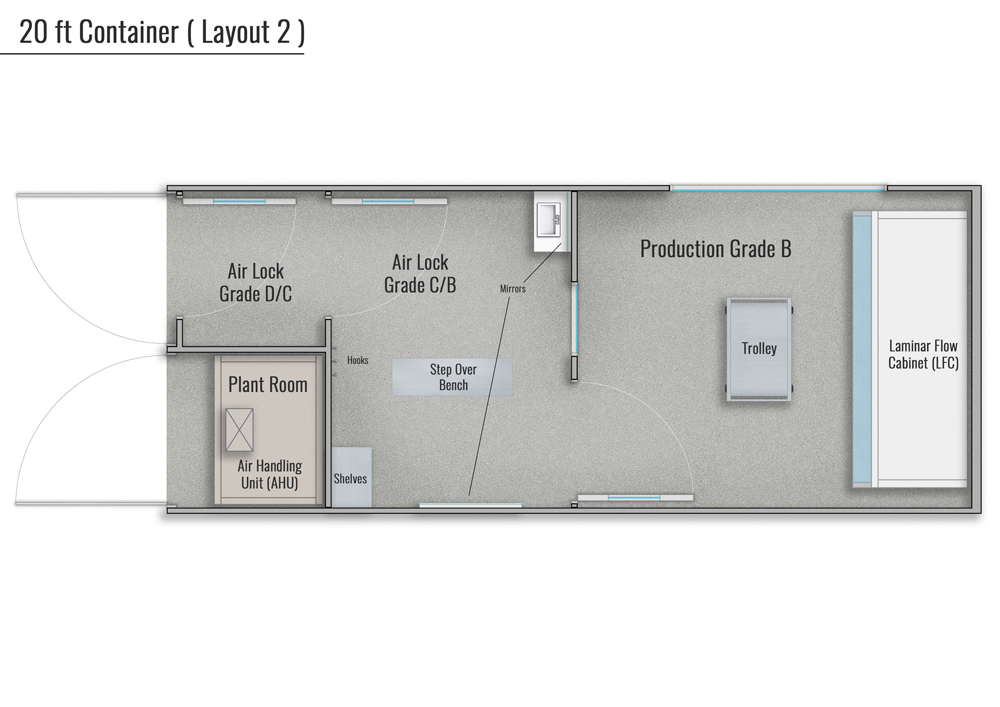 Sizes and Models
Standard Sizes
Container cleanrooms are constructed in a modular configuration. Standard sizes include:
20ft (6m) by 2.35m
40ft (12m) by 2.4m (internal) high.
Both sizes can be road freighted.
Modular Sizes
Since a standard size can't be applied to every cleanroom situation, we use our engineering
knowledge and expertise to create a solution for every purpose.
Singles
Our most basic, compact portable cleanroom model.
Doubles
Two 20ft or 40ft containers externally attached to double your cleanroom area. Any double model can still be road freighted.
Applicable Standards
We can construct cleanroom containers to fit your compliance requirements:
ISO 14644 Class 9
ISO 14644 Class 8
ISO 14644 Class 7
GMP Grade A
GMP Grade B
GMP Grade C
GMP Grade D
Other standards can be accommodated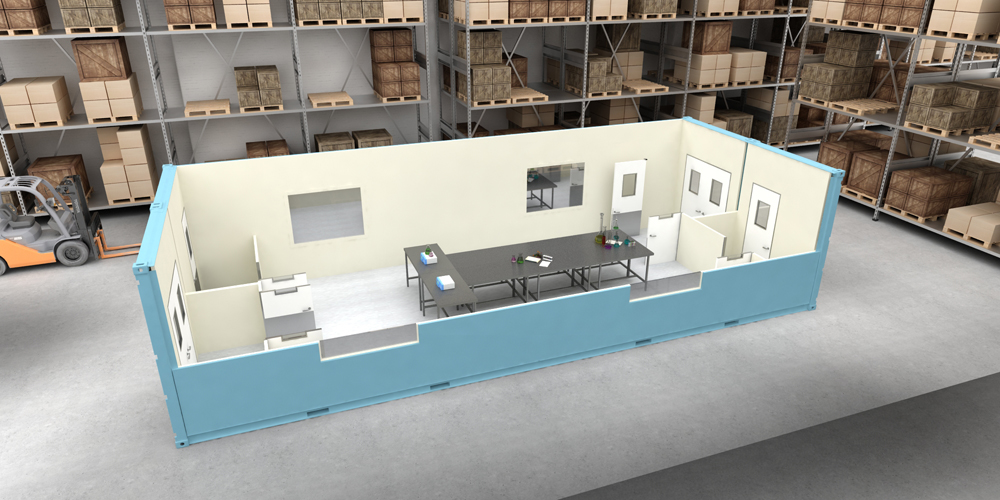 Companies That Trust Us